CHANNEL 3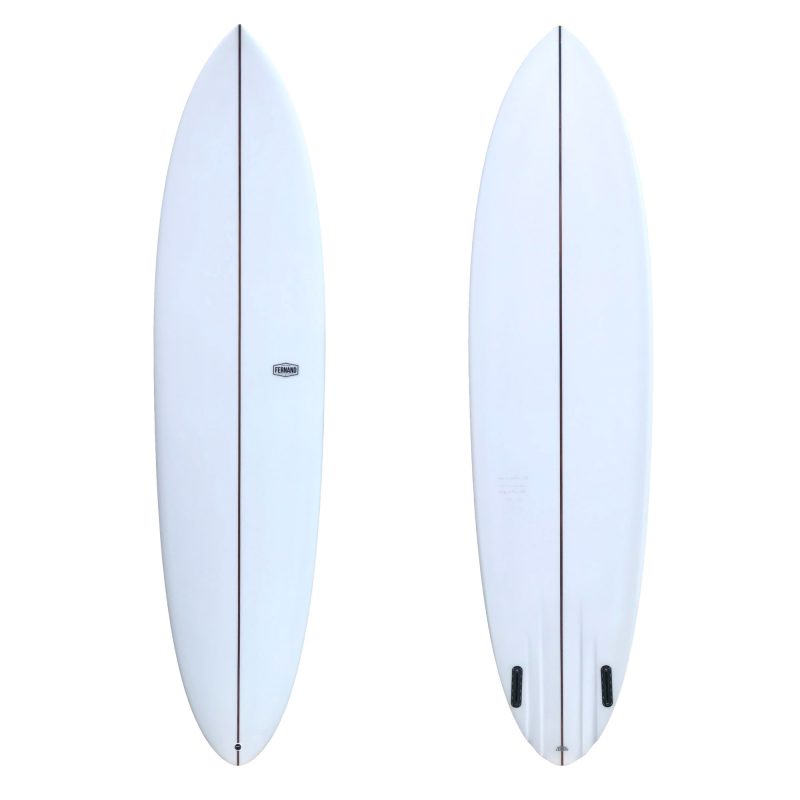 Channel 3 is the Midlength version of our three models of Twin fin with channels.
The Twin fin / channels combo accentuate the venturi effect and thus the speed.
More control than a simple twin end, on the rail, the channels give a significant additional grip to pass the fast sections, push your carves or hold your high lines.
This combo excels on clean water. The perfect board for morning glassy sessions or your body is not yet awake but the conditions are good and good.
On the Rame level, the size of the Channel 3 contributes to its inertia and offers great comfort. A formidable weapon for overcrowded spots, long fast waves and tubes. Start effortlessly, choose the right path and let the train go up in the towers.
Instinctive, The Channel 3 offers a flexible and elegant glide.
For more information, contact me through the contact page or directly by phone on 06 51 52 42 68 and by email: contact@fernandsurfboards.com