CORONITA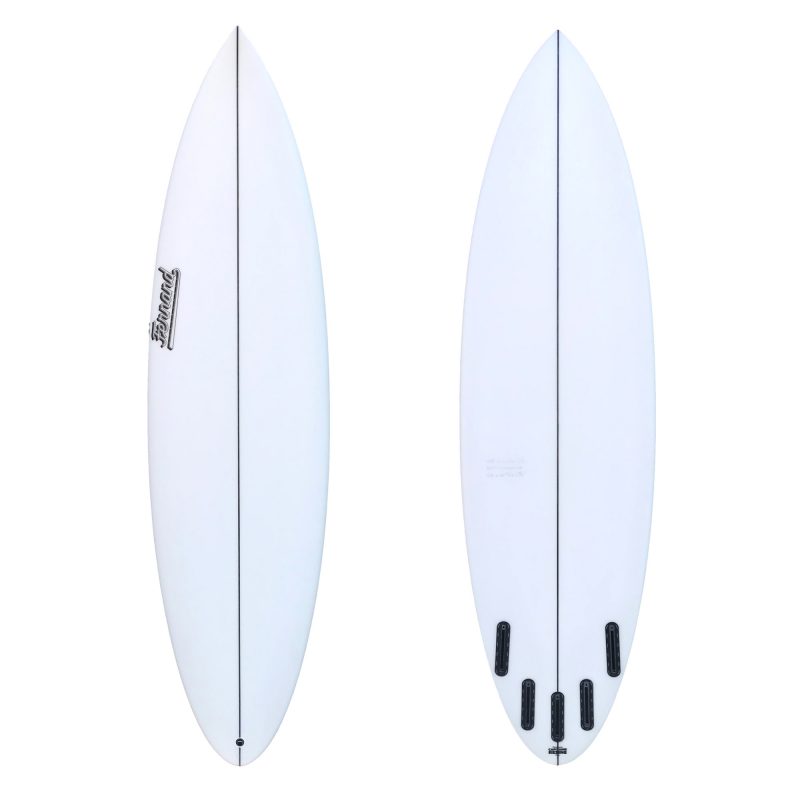 The more conditions get involved, the more important it becomes to have the right equipment.
This is the CORONITA Challenge! Help you push your limits, without being held back by your board, knowing if it will hold the line or not.
Rowing comfort to optimize your entry into waves, to be able to escape from the current zones and to flee the big series which shifts.
Round pin Tail, volume slightly distributed towards the front to optimize the oar while retaining control under the rear foot, medium rail which gradually narrows down to the tail.
A distribution of the rocker on the front to surf vertically, without being too banana to keep a fast board.
The Coronita is formidable in the Landes tubes, on the Point where the powerful reefs.
Ps: Possibility of Glassé a little thicker than your traditional shortboards to optimize its lifespan
For more information, contact me through the contact page or directly by phone on 06 51 52 42 68 and by email: contact@fernandsurfboards.com