GDLN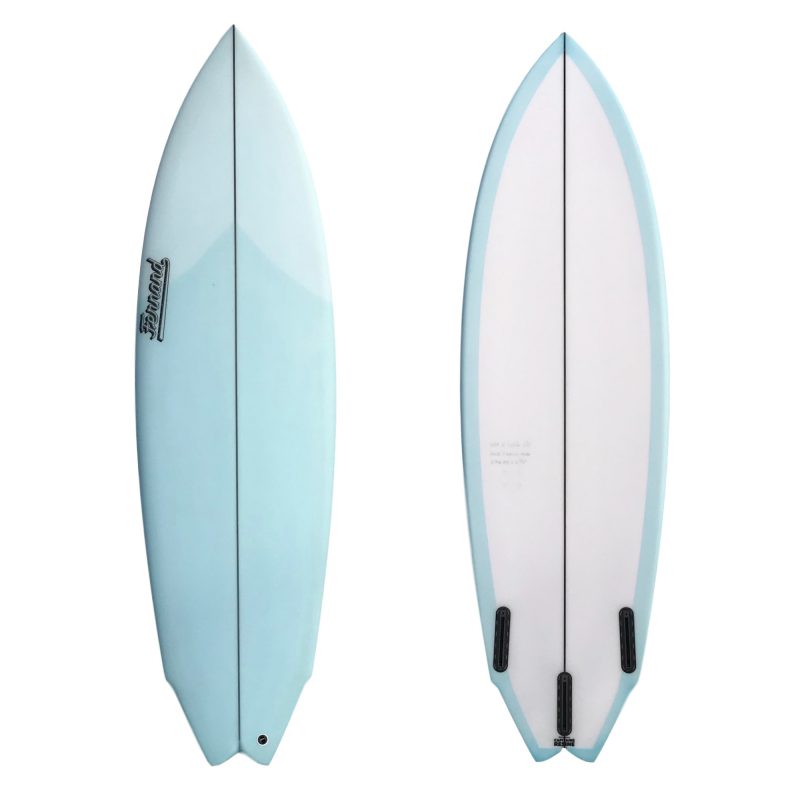 The GDLN wing is in a way the cross fit version of the 2W model.
While keeping a certain voluptuousness, this version offers more efficient and radical surfing in small and medium conditions (from 50 / 80cm to 1m50 / 2m depending on your support and your level).
Rocker and kick tail slightly increased to keep a balance between handling and speed.
This board offers a lot of speed while keeping the maneuverability to carve on slightly hollow sections, giving you the possibility to work better the pocket of the wave.
The GDLN WIND is very versatile, surf there in Twin / 2 + 1 / standard thruster, have fun.
For more information, contact me through the contact page or directly by phone on 06 51 52 42 68 and by email: contact@fernandsurfboards.com