NUMERO 2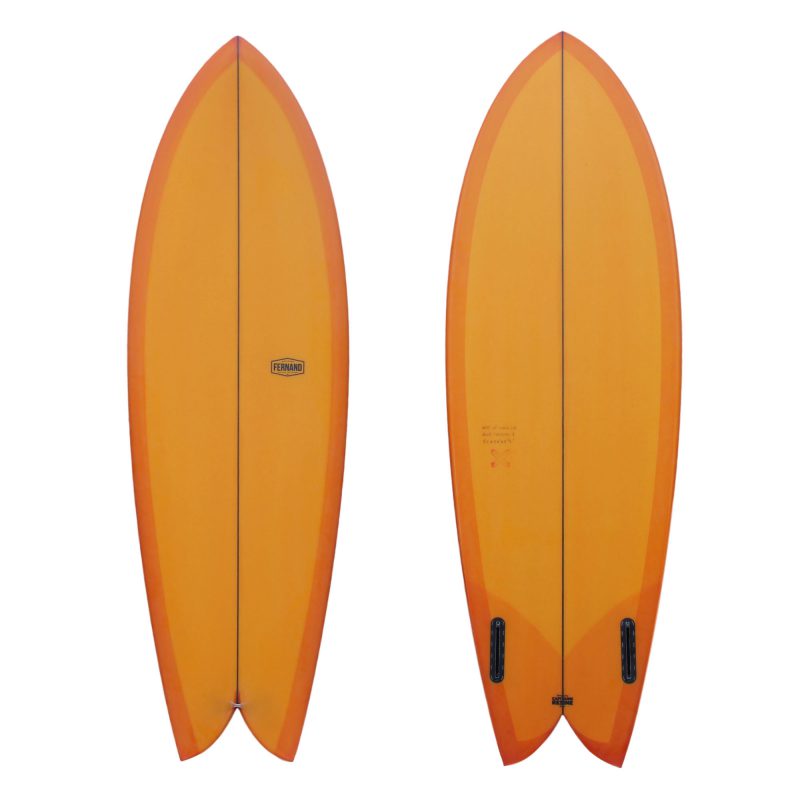 A flagship model of the Fernand surfboards range, this retro-inspired twin fish has been updated. These sharp, high-performance rails increase its potential to the maximum, in a very multiple and varied type of waves. Very versatile board, speed, flow and maneuverability are the different qualities of this one. This board will take you where you want without asking questions.
From the Moroccan point break, to the Landes tubular beach break, the Numero 2 is a must have in your quiver.
Choose the shorter one than your traditional shortboard, its width, its flat rocker and the distribution of its volume, guarantee you a comfortable paddle and a glide in perpetual acceleration.
For more information, contact me through the contact page or directly by phone on 06 51 52 42 68 and by email: contact@fernandsurfboards.com