NUMERO 2+1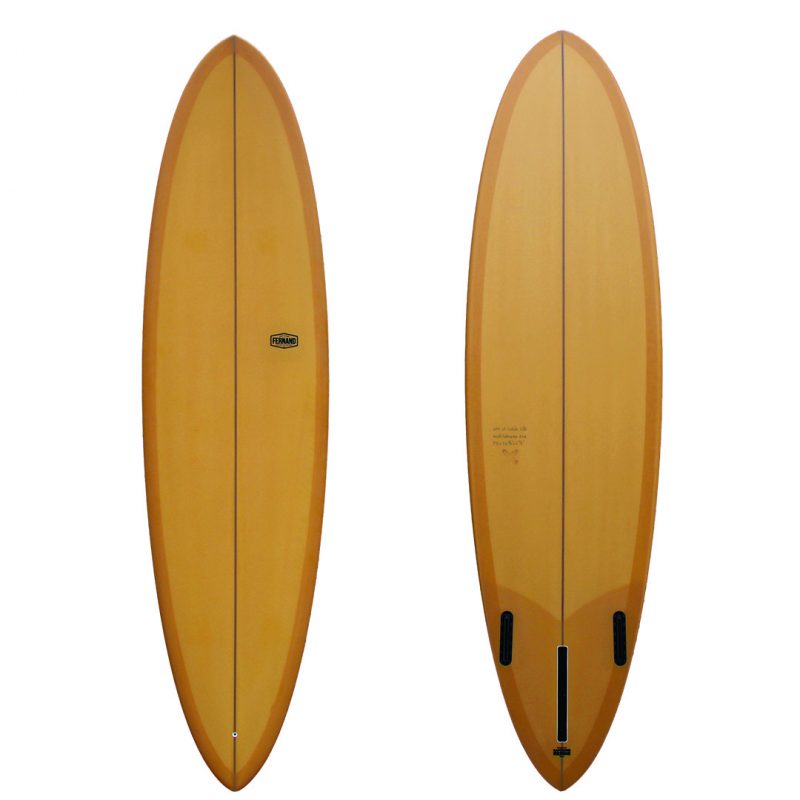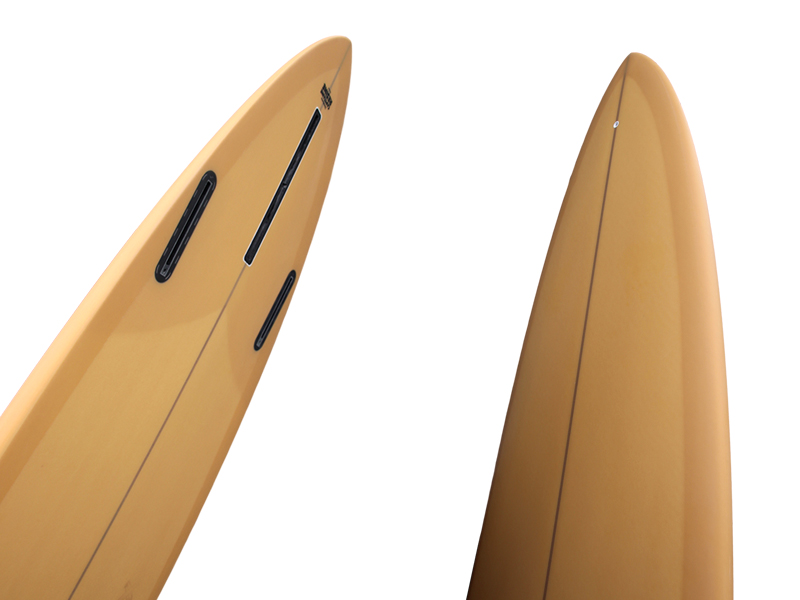 This mid-lenght is probably our most versatile model and has proven itself in a wide variety of waves. From inconsistent beach breaks to Indonesian tubular over-heads, this board is nothing but pleasure and never leaves you hungry.
Behind its soft and slender design hides a much more efficient board. Surf it as a single, then try it again by adding the two small side fins and you will understand that this point of modernity can make the difference in crucial moments of your surfing (bottom turns and controlled curves, deeper carves).
Despite these two small pivot points and additional hooks, you will still keep this fluid and pure glide, unique to the single end. Thanks to its central fin which will remain your major anchor and pivot point due to its large scale.
Its double concave and its sharp pin tail, combined with pinched rails give you a fast and precise drive.
On the oar side, its taut rocker and its Large nose increases your gliding surface allowing you to start early and with ease.
A very light extra kick at the nose and tail will allow you to keep a board manageable despite its length.
In short you have understood, this board is a real Swiss knife and will quickly find itself at the head of your quiver.
For more information, contact me through the contact page or directly by phone on 06 51 52 42 68 and by email : contact@fernandsurfboards.com