NUMERO 2MS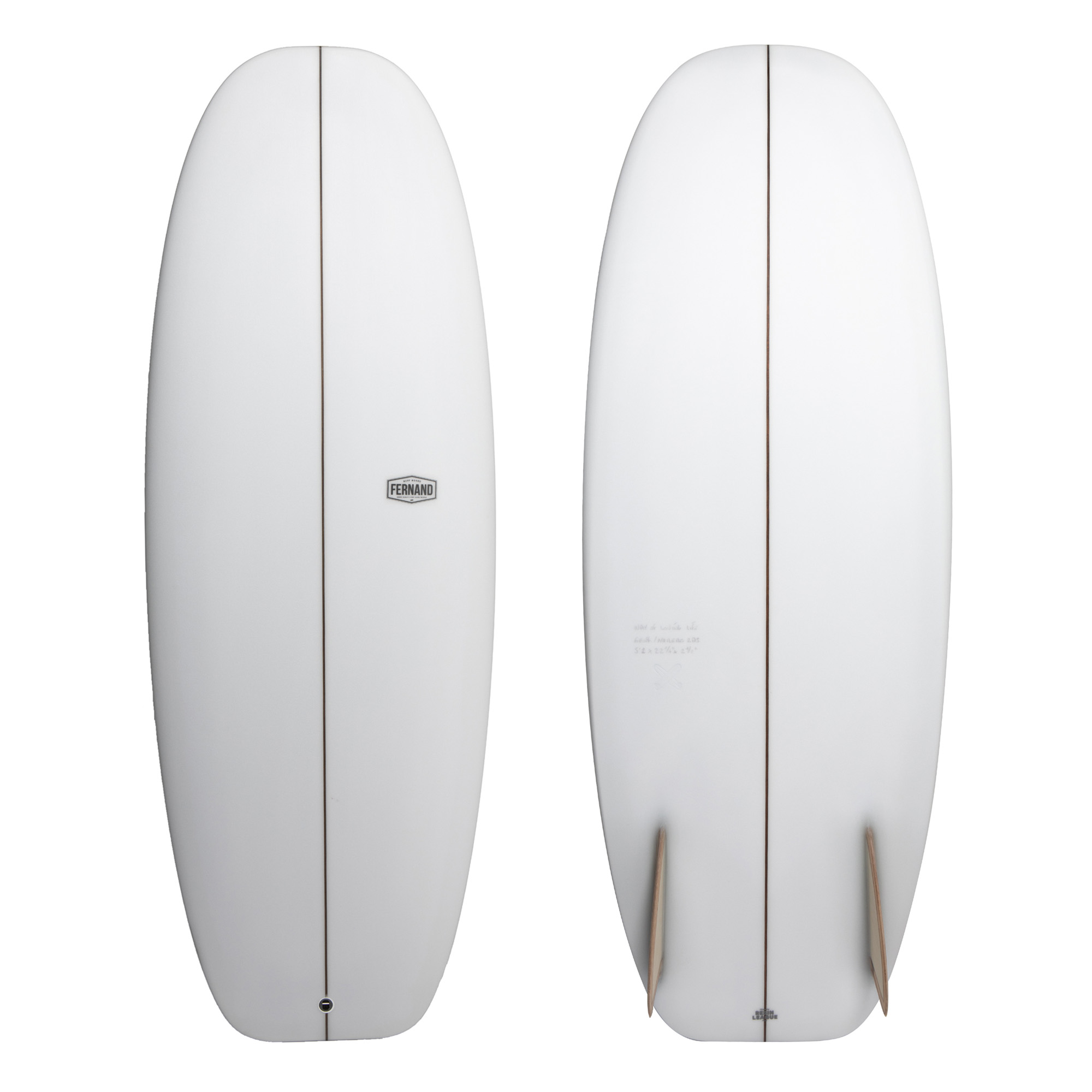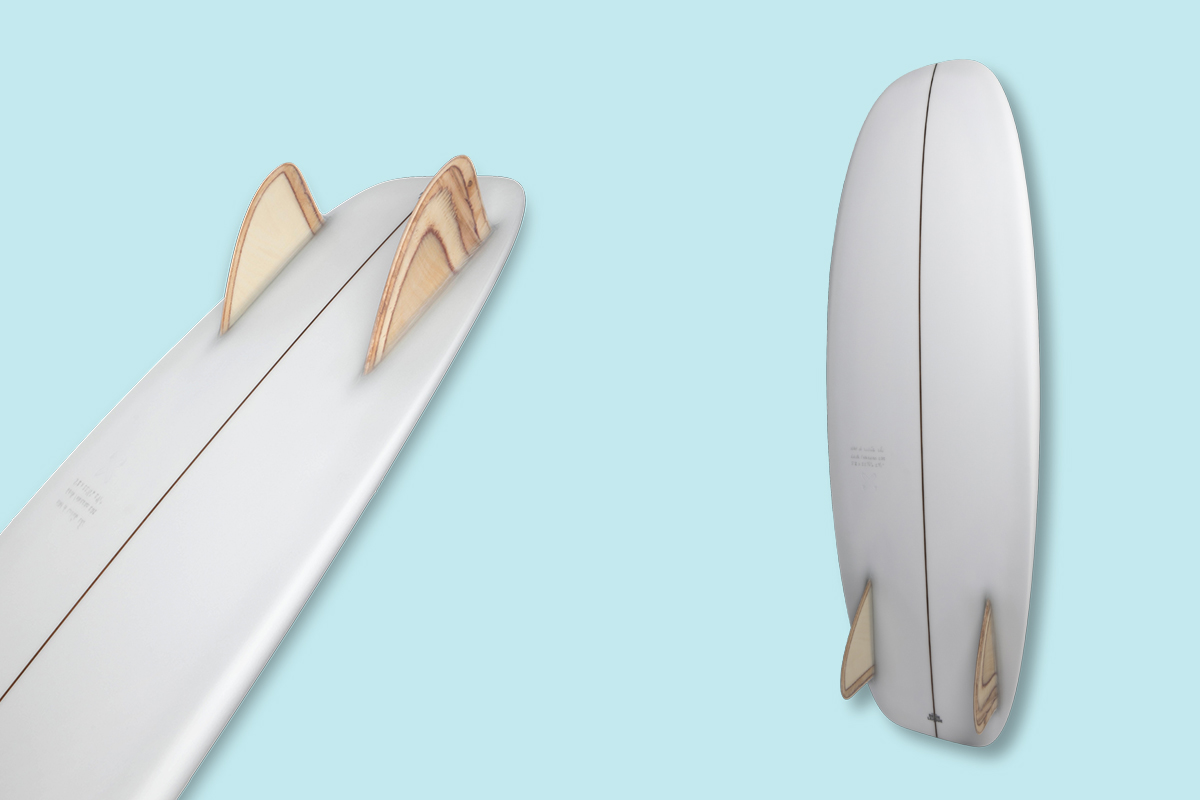 Inspired by the famous shape "Mini Simons", this Mini twin does not look like much, but is full of performance! Ideal for surfing in the small hollow waves which come to lick the sand banks of Landes, this board is designed to go fast, while remaining very playful.
Its absence of nose, offers maneuverability and radicality in small conditions, giving you the possibility of permanently surfing in the power generating part of the wave otherwise called the Curl, the pocket. The board surfing very short, from your take-off, your rear foot will be placed just above the two large thin keel placed at the edge of the tail which gives you imminent control from your first presses.
An almost nonexistent rocker, a very sleek and healthy gliding surface, with a simple deep concave on 3/4 of the board for a quick evacuation of fluids between the daggerboards and a speed gain from the moment you press your hands to tip into the face of the wave and put your feet down.
Rowing level, the length of the board is compensated by its width, distributed from the nose to the tail giving you very good flotation and an efficient oar.
You will understand that this board is Fun, easy to surf and easy to transport. Use it to surf your kids in the foam, then collect it to teach them the lesson on the wind, this is the kind of board we like to have on the sand for beach days.
For more information, contact me through the contact page or directly by phone on 06 51 52 42 68 and by email : contact@fernandsurfboards.com