NUMERO 2W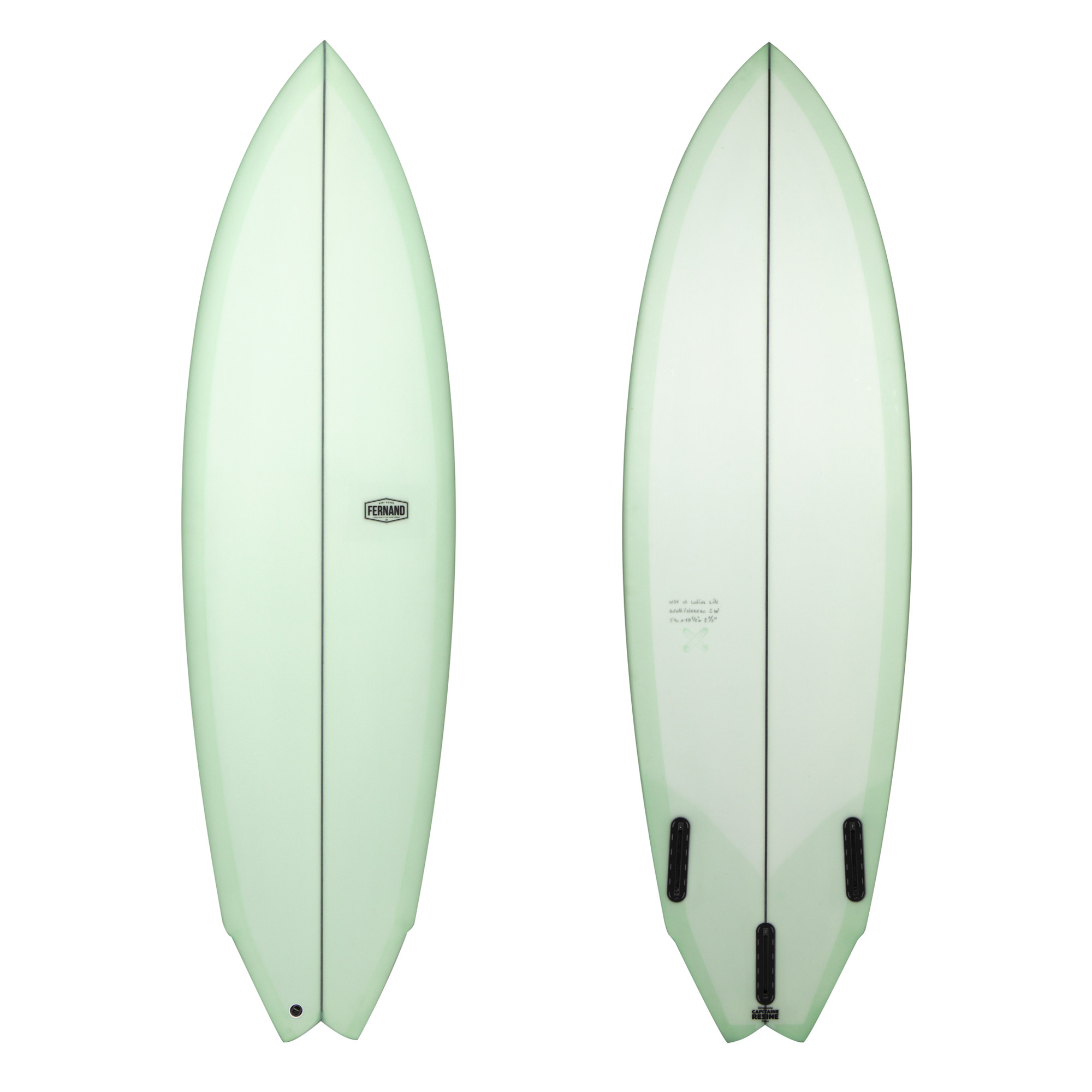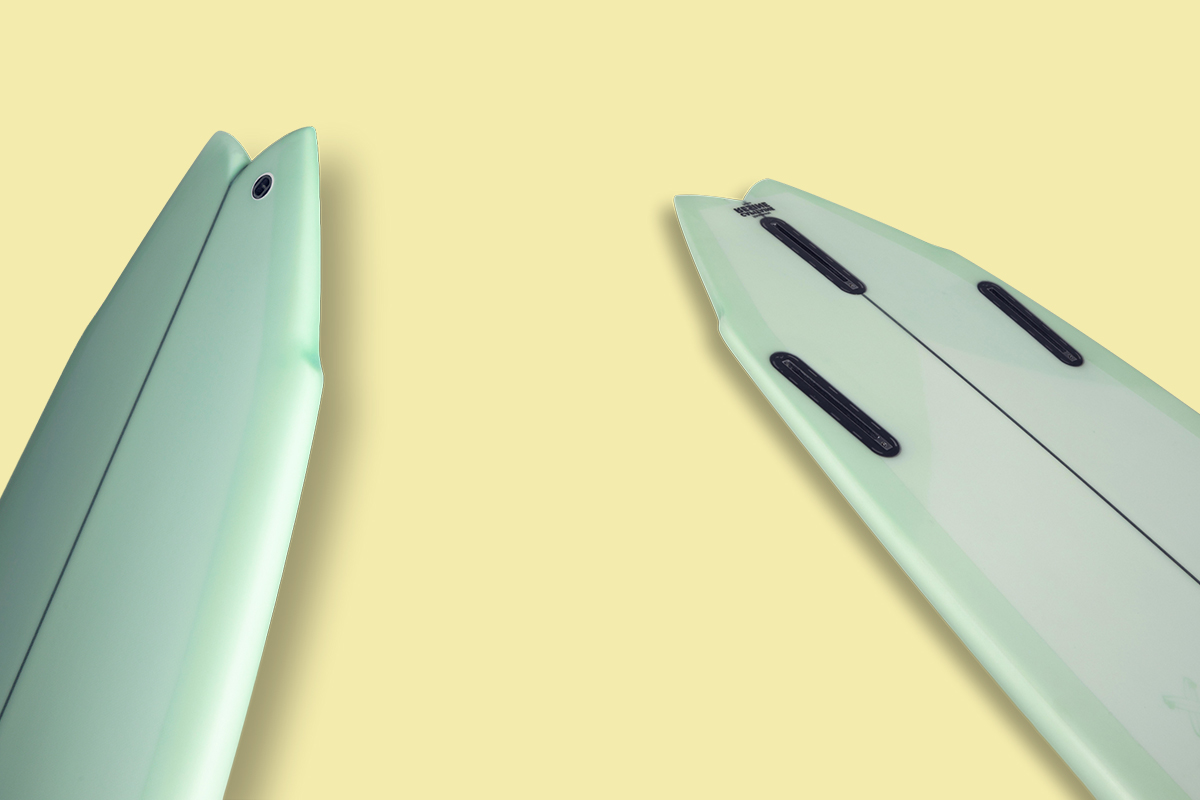 The perfect mix between a shortboard and a twin end. Combine performance with grace and fluidity. The combination of the twin fin with the mini swallow tail makes perfect sense from your first curves. More control, maneuverability and fluidity.
The wings placed just behind the daggerboards allow a slight narrowing of the tail thus giving us more answers. Thanks to the mini swallow tail the passage from one rail to another is done naturally and without turbulence, for a pure and instinctive glide.
The lateral fins are larger and placed slightly further back than on your standard thruster, you will directly feel this feeling of control and recovery during your carves and bottom turns, thus allowing to attack each of your maneuvers with supports safe and speed.
If the conditions leave something to be desired (wrinkled body of water, short and fast waves or simply a little more sporty), you have the possibility of adding a mini central fin to slightly increase the control while keeping the sensations and the pleasure of the twin fin.
The outline of the board is holy, with a bau master slightly placed forward, combined with a very soft rocker, the 2W offers a comfortable paddle, for a fast and efficient wave entry.
For more information, contact me through the contact page or directly by phone on 06 51 52 42 68 and by email: contact@fernandsurfboards.com