NUMERO 3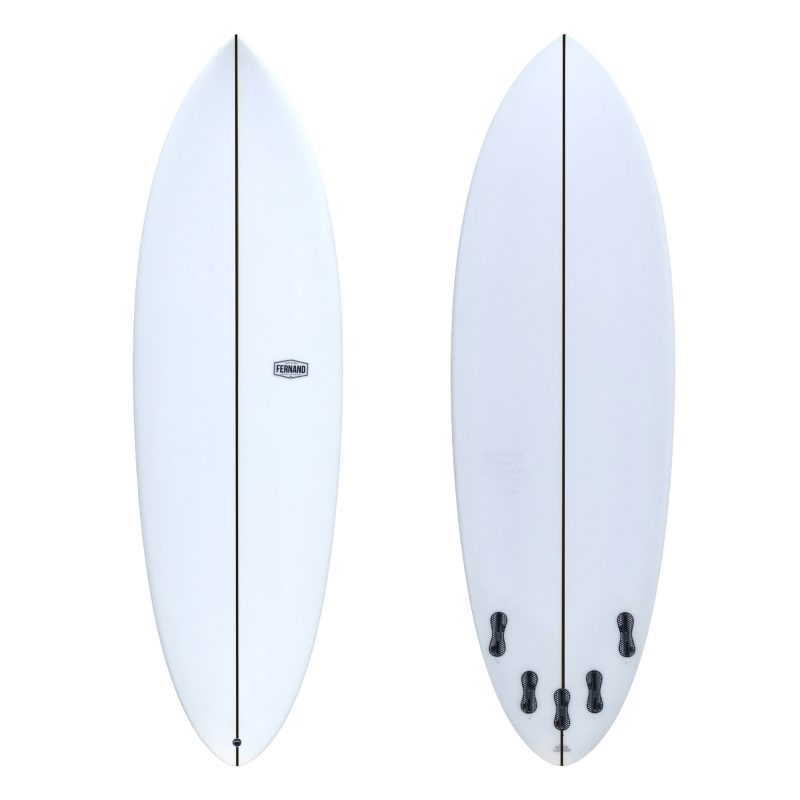 The Numero 3 is a slightly all-terrain board that can also be suitable for an intermediate level surfer wanting a board with a little volume to facilitate its entry into the wave and its ascent to the peak. While keeping a fast and efficient board to improve its basic maneuvers and progress.
For experienced surfers, this model will bring you pure glide, speed thanks to its slightly stretched rocker, flow thanks to its round tail which offers a smooth rail to rail passage and precise surfing.
The 5 plugs option is possible (thruster / quattro), thruster on small days or onshore days for more vertical surfing or in quattro when the walls are longer and clean to optimize speed and grip once on the rail.
The Numero 3 is a simple, fun and effective model.
For more information, contact me through the contact page or directly by phone on 06 51 52 42 68 and by email: contact@fernandsurfboards.com