NUMERO XX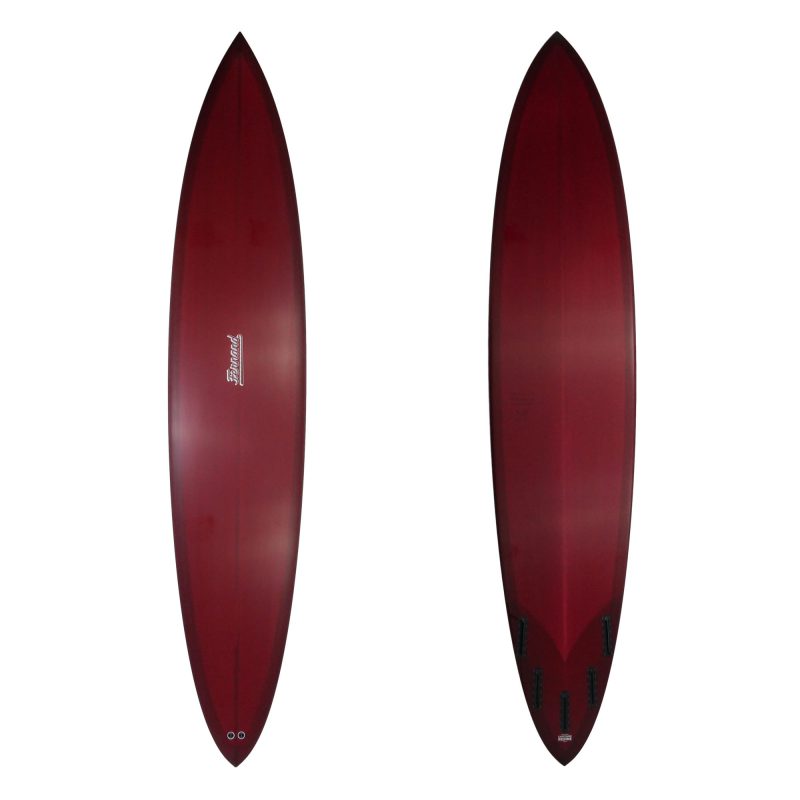 Numero XX has only your limits.
From 8'6 to 11'2, the board is robust and the shape is designed to optimize your oar and glide speed, giving you access to a type of waves inaccessible with a standard board.
I decided to keep the lines slightly retro, and to place the master bau at the front with volume up to the nose. Keeping weight on the front promotes inertia as well as speed during the wave entry. The weight of the board considerably increases your chances of keeping your board in contact with the surface of the water during the take-off, for more control despite the swirls and other agitations which can lead to imbalance.
The contoured silhouette of the number XX takes us to a tight but not too narrow round pin tail, unlike some guns designed to drop and follow a line. In order to keep a board maneuverable despite its large wingspan, I made sure to keep a little more width until the daggerboards to keep a playful board and a graceful glide on waves like Parlementia or the North.
For more versatility, you have the possibility of mounting your board in thruster for slightly smaller days, for more drive and maneuverability or in quattro for more tense conditions where the objectives are the generation of speed and the maintenance of high speed curves.
For more information, contact me through the contact page or directly by phone on 06 51 52 42 68 and by email: contact@fernandsurfboards.com